Virtual Classroom
A Teacher's Guide on How to Manage
Virtual Classroom...what is that? I'm sure many teachers across the United States are learning more and stepping into virtual teaching roles. Many of us teachers are searching for tips and ideas about how to become the best virtual teacher we can be! After all, that is what teachers do. Right now is the time for teachers to collaborate, communicate, and share ideas. We have to come together to help navigate and tackle how to teach online from our home.

Our students are out of their routines and have never experienced a virtual classroom, much less had to learn from home. Likewise, we have never had to teach from home. I encourage you to remind yourself daily of these facts! Teacher, you have got to give GRACE to yourself and your students. These are uncharted waters for ALL of us - parents/guardians, too! The most important and helpful thing you can do right now for your students and their families is to be PRESENT! Yes, academics are important, but our nation is dealing with and processing a crisis. Keep in contact with your students and incorporate fun activities in your daily or weekly meetings.

Preparation Is Key in a Virtual Classroom
Make sure you are preparing for each week just like you did when you were in your classroom. Think about what you really want students to accomplish each day. I recommend using Assignment Slides to keep students organized (and me too)! The Assignment Slides I use are editable and offer a Daily Goal and place for students to check off the assignments as they complete them. I don't know about you, but a checklist is life for me! (As long as I can keep up with them, haha!)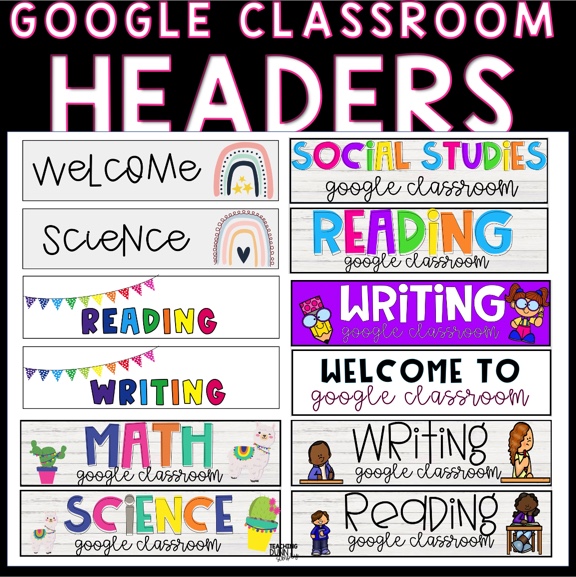 Did you know you can beautify your Google Classroom Headers?  Yep, that's right.  Click here to check out this resource.  (This resource also includes headers for your BITMOJI!).  SCORE! 
Student Check-In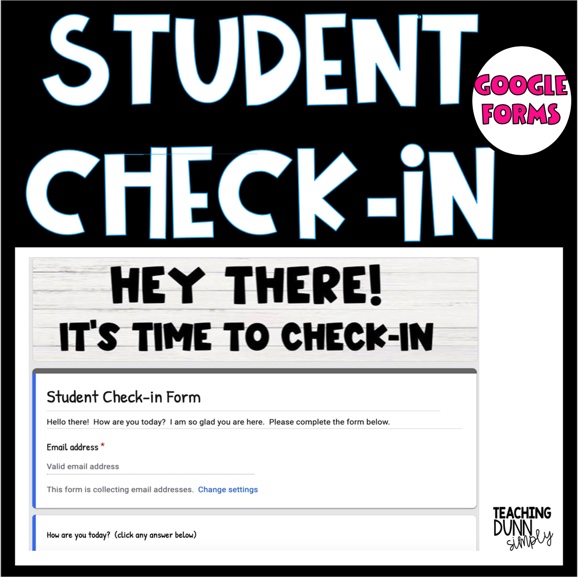 Have you checked on your students individually using a student check-in form? Most students are not going to open up and share their feelings on a Zoom call in front of their entire class. Use this student check-in google form to quickly connect with your students and check on your students privately so that you can help them.  In fact, whether you teaching online or in the classroom, I would recommend using a student check-in form to check on your students.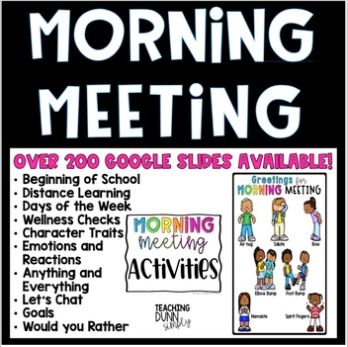 Looking for Morning Meeting ideas and activities?  Click here to check out 200 Google Slides that require NO PREP from the teacher!  This resource is a must-have!
STOP THE SCROLL!  Click here to find out more about How to Build Classroom Community.

Virtual Classroom
Zoom Meeting or Google Meets
In every virtual classroom, you will find some type of video/screen sharing platform.  Host a Zoom meeting or Google Meets with your students in your virtual classroom. I prefer Zoom due to the simplicity of the app for parents. Ask your parents to download the app on their smartphone. I push out the link to join the zoom call through Remind 101 and also post in my Google Classroom. Posting the link twice will provide two options for parents to easily find the link for their child. *I also post twice for my students. We use Google Classroom daily at school, so my students are very familiar with how to use it.
ZOOM Tip #1
You can add a virtual background to zoom calls, and they are SO much fun!
ZOOM Tip #2
Zoom has a built-in filter!  You're welcome!  Click Settings, click Meetings, scroll down to the bottom on the page, then Click Touch Up My Appearance
ZOOM Tip #3
Use the MUTE tool!  You can MUTE students upon entering, or mute everyone when you start teaching.  Ask your students to raise their hands if they need to ask or answer questions.  
ZOOM Tip #4
Use the poster below to check on your student's DAILY. At the beginning of each ZOOM call, ask students how students are feeling today. Just ask students to told up their fingers to check-in! For the students who hold up 1 or 2 fingers, write their name down and check on them when you are finished teaching.  
Virtual Classroom Games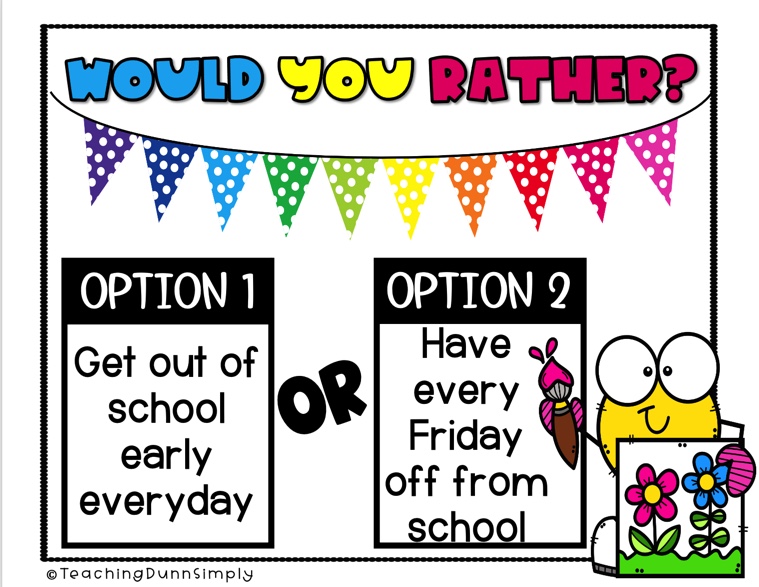 Are you looking for fun Would You Rather questions for kids?  Check out this HUGE bundle!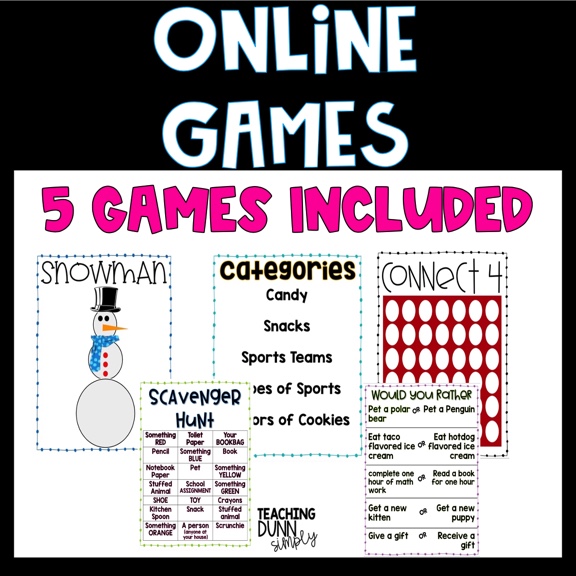 Online Games
5 NO PREP games ready to assign students!  Click here.  
Managing Behaviors in a Virtual Classroom
If you are utilizing an online platform to teach your students, make sure you have clear behavior expectations in place for your virtual classroom. Just like in the classroom, students should know exactly what is expected of them. Teachers, you need to have a serious conversation about how to behave while online learning. I recommend implementing Attention Getters while teaching online. To download the FREE list of Attention Getters, click here! Explain to students this is new for everyone and everyone must work together. Have a discussion about Respect and Kindness, and give examples of each. I would recommend taking a class session to discuss behavior expectations, kindness, respect, and to review attention getters with your students. Think back to the beginning of the school year and implement some of the same strategies.  Remember to consider what worked in your traditional classroom and transfer as much as possible into your virtual classroom.    

Click here to download the FREE list!
How to Help Parents
I encourage you to host a Zoom call for parents only. Use this time as a Q & A session to allow parents/guardians to ask questions and give advice as needed. I would remind parents of the following...
Provide a structured environment for your child. Turn off all electronics expect what is needed for class. Limit all distractions. Ask other family members to not bother your child when they are working.

Prepare for each school day ahead of time. Have a set schedule for schoolwork time. Ensure your child has the supplies needed (pencils, paper, etc.). Request your child prepare ahead of time and get everything they need to complete schoolwork ready.

Remember this is NEW! New for parents and new for students. If one day is a disaster that left everyone crying and parents stressed out, try something different. Think about what didn't work and change it up!

ENCOURAGE parents to reach out to YOU! Be their cheerleader and ensure them, "This too shall pass". It may pass like a KIDNEY STONE but it will pass"! :)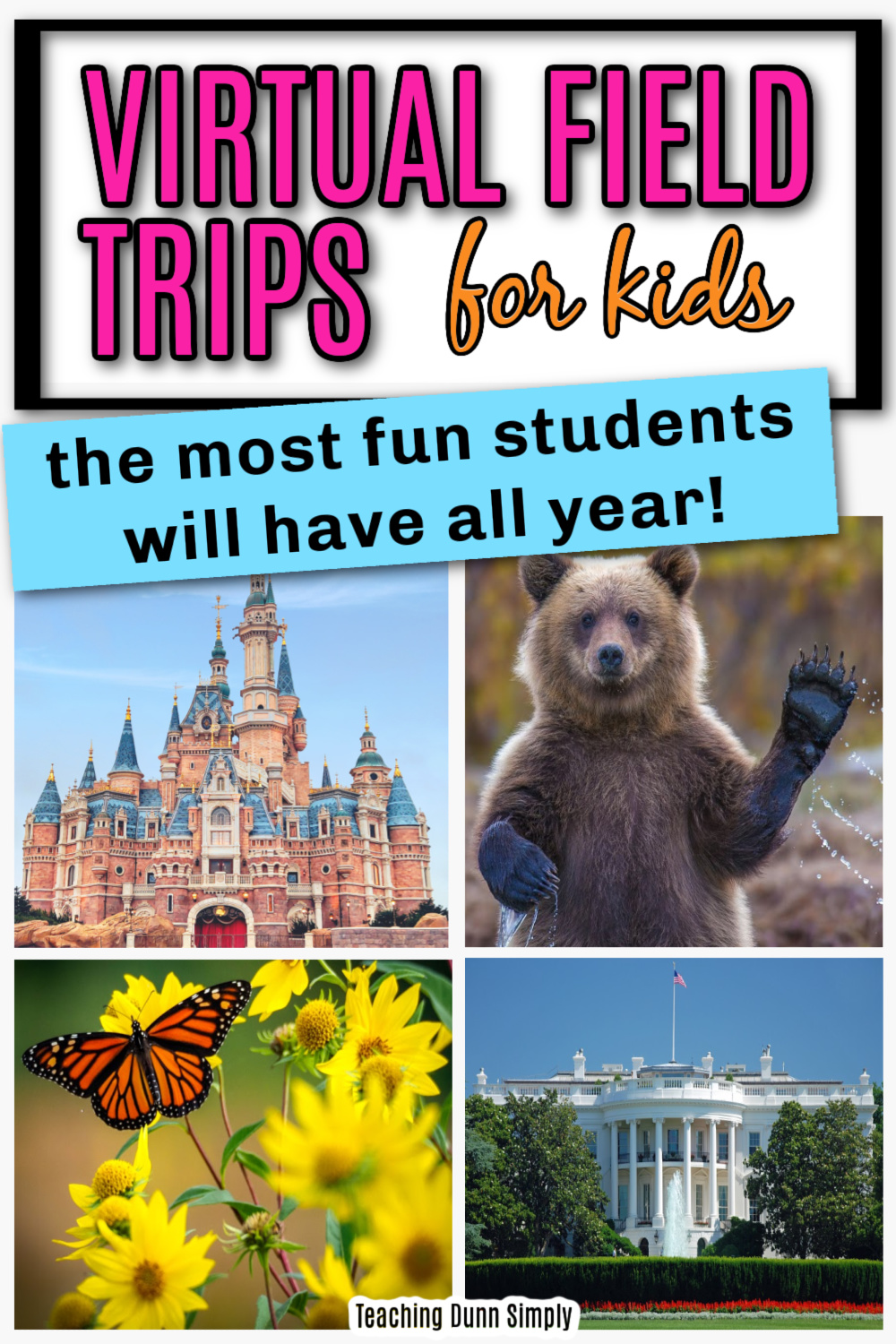 Virtual Field Trips are a great addition to a virtual classroom. Whether you are looking for an educational experience, or something just for fun, virtual field trips is the answer!
---

---