Science Virtual Field Trips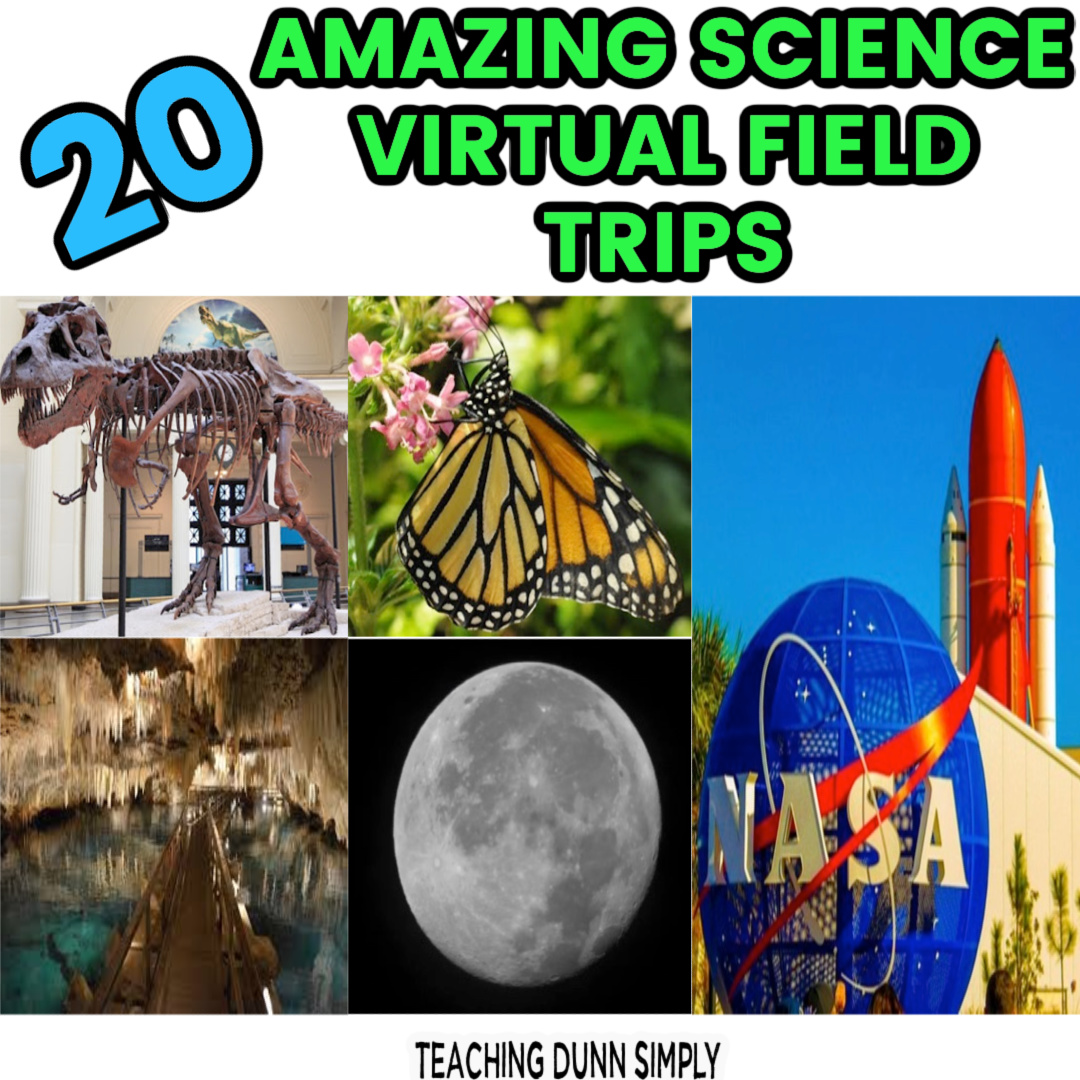 Bring Science to Life! 20 Amazing Science Virtual Field Trip Ideas
Science Virtual Field Trips are easy to implement and highly engaging for students!  Can you imagine the look on your students' faces when they get a peek at a real coral reef or get to explore a beautiful rainforest?  If you are looking for great activities that are easy to manage, yet highly engaging for science class, science virtual field trips are the answer!  Kids love traveling but often do not get the chance. Field trips for the win!  Invite students on many adventurous journeys while traveling on a variety of science virtual field trips.  Take your science class to a whole new level and create memories when implementing science virtual field trips for elementary students.  
Science Virtual Field Trips
Incorporate Into Instruction
Students love visiting new places and being a part of the cool experiences that come with field trips.  I'm sure you can remember field trips that you went on when you were younger.  Unfortunately, many times students are not offered these experiences much anymore.  This is the best part of virtual field trips.  You can provide students an educational experience, and they can have fun while learning with science virtual field trips.

Science Virtual Field Trips
A Great Experience
Want to make these science virtual field trips extra special?  Pack a snack or lunch for students to enjoy during the virtual field trip.  This will provide an experience very much like being on a real field trip for students.  If packing sack lunches isn't a task that sounds appealing, go on one of the science virtual field trips before or after lunchtime.  Grab your computer, a snack, and prep students for great learning experiences ahead!
---
---
Science Virtual Field Trips B-U-N-D-L-E
STOP THE SCROLL!  Do you want to save some serious money and score 20 amazing science virtual field trips?  If you answered yes, click here!  

P. S.  Each Elementary Science Field Trip includes a video,    K-W-L Chart, and reflection page.
---
Click here to purchase Science Virtual Field Trips BUNDLE from Teachers Pay Teachers.
Click here to purchase Science Virtual Field Trips BUNDLE from the blog.
---
Dinosaur Virtual Field Trips
Are you teaching about dinosaurs and looking for fun activities to go along with your unit?  I have a simple, yet highly engaging activity suggestion: Dinosaurs Virtual Field Trip!  Incorporating an engaging activity like virtual field trip to a dinosaur museum will provide an inside look at real dinosaur fossils and much more about these prehistoric creatures.  
---
If you are looking to save some money, check out this Virtual Field Trip GROWING BUNDLE! Click here!
---
Virtual Field Trip to Butterfly Garden
Virtual Field Trip to Butterfly Garden is an experience students are sure to love and remember!  I mean everyone loves butterflies, but especially kids, right?  If students are learning life cycles, a butterfly virtual field trip is the perfect activity!
Virtual Field Trip Weather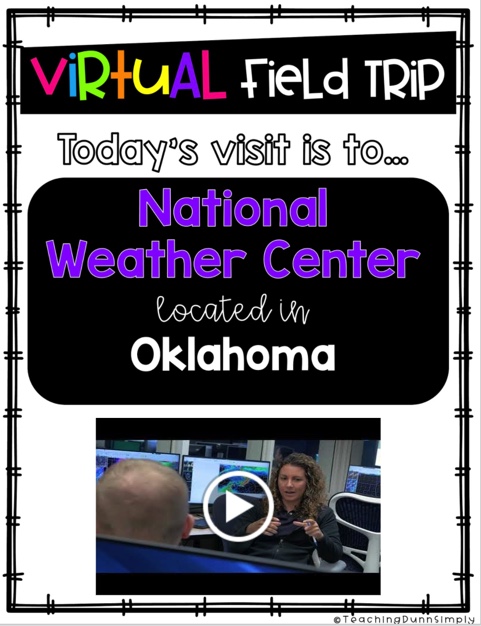 I love teaching about the weather.  I have found this to be a favorite unit for my students.  Weather is relevant in our daily lives and is fascinating to most.  I believe students enjoy learning how weather works, what causes weather, why the clouds look a certain way, and so on.  A weather virtual field trip will give students a sneak peek if they are unable to visit a weather station.  This Science Virtual Field Trip for Elementary Students is a win-win!
Rainforest Virtual Field Trip
The rainforest is a beautiful, colorful place with millions of unique organisms and contains so many beautiful colors.  The animals and other organisms that call this habitat home offer the opportunity to teach so many concepts for science class.  A quick Rainforest Virtual Field Trip is the ticket to increasing engagement and sparking interest with students.   
Virtual Field Trip Coral Reef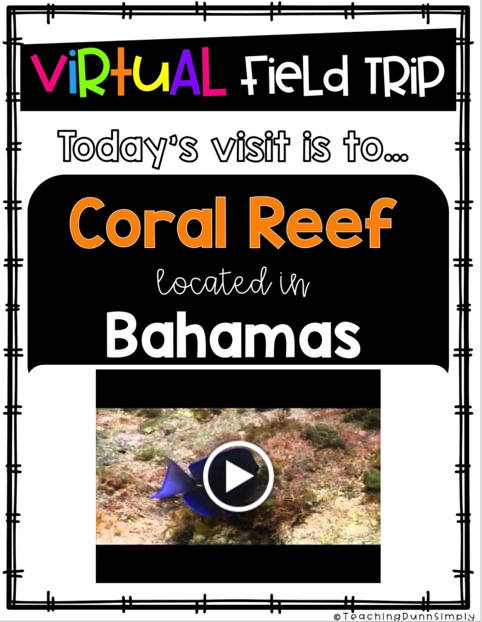 Virtual Field Trip Coral Reef is an adventure of a lifetime.  This science virtual field trip has many learning opportunities to offer.  A virtual field trip to a coral reef is perfect if you are teaching any of these concepts:  predator vs. prey, camouflage, or adaptations.  Students are sure to be intrigued by the bright colors and unique species! 
Science Virtual Field Trips
Allowing students to visit places that are unknown to them is very exciting and can certainly spark their interest.  Not only can students learn about specific habitats, but they also can see firsthand the colors, sounds, and other specifics about the location you are visiting.  Before starting your journey on a science virtual field trip for elementary students, be sure to share your expectations and rules.  These might include: no talking during the video, encouraging students to take notes, and asking students to wait to ask questions until after the video has completed.  Another great suggestion is to assign a K-W-L chart for students to complete.  
---

---