Virtual Field Trip to Greece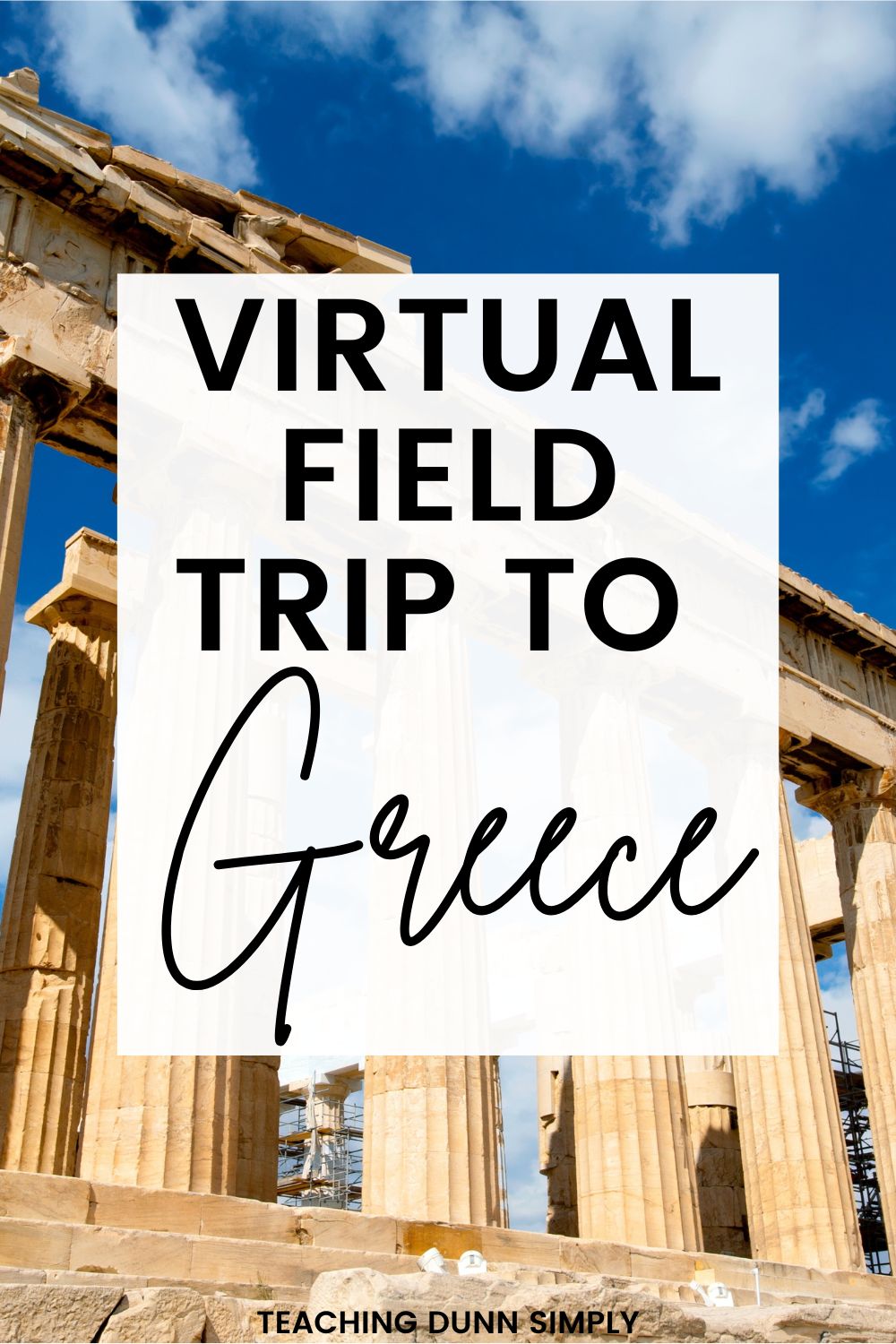 Are you tired of the same old classroom lessons and textbook-based learning? Do you want to engage your students in a unique and memorable experience that will transport them to the ancient world of Greece? Look no further than our virtual field trip to Greece!
Our expertly crafted program will take your students on a journey through Greece's rich history, mythology, and culture. Through interactive activities and immersive experiences, students will explore the Acropolis of Athens, Meteora, Delphi, Santorini, travel tour of Greece, Ancient Greece, Parthenon, Acropolis, and Mount. They will also learn about the fascinating stories behind these sites.
But that's not all - our virtual field trip goes beyond just historical and cultural education. Students will learn about popular foods, music, and dances that are well known and loved in Greece.
Don't miss out on this incredible opportunity to provide your students with a dynamic, hands-on learning experience they will never forget. Load up and take students on a virtual field trip to greece!

Virtual Field Trip to Greece
If you are looking for a teacher resource that includes a presentation, links for virtual field trip to Greece, and reflection for students to complete, you are in the right place. Check it out below.
Here's what's included:
PowerPoint Presentation AND Google Slides Presentation

4 Comprehensive Questions over the presentation

Google Earth Link

Individually links to travel to each of the following: Meteora, Delphi, Santorini, travel tour of Greece, Ancient Greece, Parthenon, Acropolis, and Mount Olympus

Greek Pottery (link included)

Popular foods of Greece (link included)

Popular music and dances of Greece (link included)

Interesting Facts about Greece

Interesting Facts about Ancient Greece (link included)

KWL Chart

Virtual Field Trip Reflection Sheet

Word Web

Notes page
As you can tell, everything you need to travel with students is included. Literally, all you have to do it assign or post in Google Classroom. 
*Make sure you and students have access to Youtube.com and Google Slides. If you are worried about Youtube ads, install an ads blocker bookmark. I use AdBlock and highly recommend. 
Students will visit Acropolis of Athens, a magnificent hilltop citadel that has stood for thousands of years. The Acropolis was the center of ancient Athens and is home to some of the most famous structures in the world, including the Parthenon, the Temple of Athena. These impressive buildings were built over 2,500 years ago and are still standing today, a testament to the ingenuity and skill of the ancient Greeks.

As we explore the Acropolis, we will learn about the fascinating stories and myths that surround these ancient structures. For example, did you know that the Parthenon was built to honor the goddess Athena, who was believed to be the protector of Athens? Or that the Temple of Athena Nike was built to commemorate a military victory?
Greece Virtual Field Trip
Students will enjoy learning about the history and stories of the gods and goddesses, however, they will also enjoy learning about the current culture of Greece. Beautiful landscapes, delicious food, music and dancing. Greek dishes are fresh and included ingredients like olive oil, feta cheese, or olives. Students will get an inside view of the history and why these ingredients are important to Greece.
If you really want to make this fun, grab a jar of olives, container of feta cheese, and olive oil for students to try and taste. Trust me, this will be an experience to remember I promise. 
Virtual Field Trip to Greece
Santorini
As students continue their journey, they will visit the stunning island of Santorini. Santorini is known for its beautiful white-washed buildings, blue domes, and stunning views of the Aegean Sea. They will learn about the island's history and culture, including its role in ancient Greek trade and commerce.

Throughout the virtual field trip, student will engage in interactive activities designed to keep us engaged and learning. The presentation that is included in the resource, includes many links to make interactive activities fun, and easy to use. Just click and travel! It really is just that easy.

In conclusion, this virtual field trip to Greece has been a fantastic journey into the past and present of this magnificent country. Students will have explored ancient ruins, learned about mythical creatures, and experienced modern-day Greek culture. I hope that this journey has inspired you and your students to continue learning about the history and culture of Greece and to keep exploring the world around you. 
---