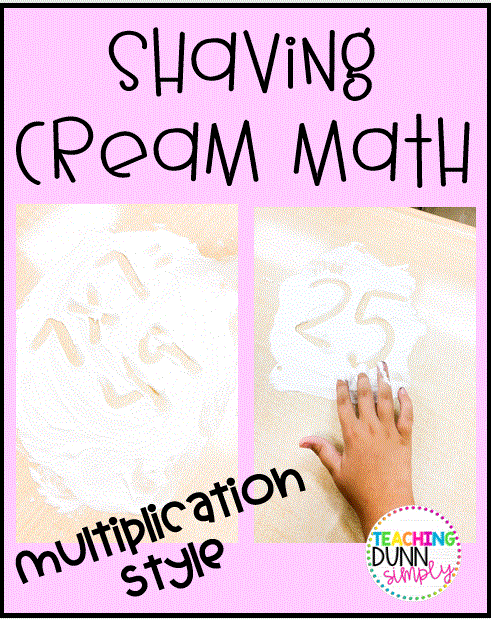 Are you looking for a fun, engaging math activity for your students? Grab a can of shaving cream and let the fun begin! Apply a small amount of shaving cream to each student's desk. Ask them to make a middle-sized circle. Then, call out addition, subtraction, multiplication, or division facts for students to solve. The extra bonus is how fresh and clean your classroom will smell!

Step

 

4: Multiplication Game

Who doesn't love playing games? Be sure to incorporate multiplication games into your math centers and math instruction. Students will love reviewing multiplication facts.  

Step 5: Reward your students' progress!

  



Reward your hard-working students. Who doesn't love being rewarded for their hard work and dedication?  Rewards are a huge motivator! This is your golden opportunity to show students that hard work pays off!  So, take advantage of it. Track each student's mastery level of their multiplication facts 0-12. When a student masters a level, reward their accomplishment!  After all "levels" have been mastered, reward them again or throw an epic "Master of Multiplication" party! If you decide to throw a "Master of Multiplication" party, have multiplication games for students to play for fun.  You can also implement Banana Split Multiplication into your strategy for building fluency for multiplication. 

Teaching multiplication is one of my favorite math skills to teach. I truly feel that multiplication is a skill students will use daily throughout their lives.  Take time and incorporate fun games and activities to help build fluency and continue this throughout the school year.  Make sure students are consistency seeing and working with multiplication problems.  
---

---