11 Super Simple Indoor Recess Games
Indoor recess! No two words can cause more stress on a rainy, super hot, or freezing day. What do you do with all your kids inside that will still give them a chance to move and engage? How can you make indoor recess stress-free for you? What happens when your outdoor recess is cancelled at the last minute? These questions may cause you stress, however, these 11 super simple indoor recess games will have your students ready to have a blast at a moment's notice without causing you anxiety !
#1 Indoor Recess Games - Would You Rather?
Share one of the three Would You Rather? boards available in these online games resources for indoor recess ideas! Would your students rather eat hot dog flavored ice cream or taco flavored ice cream? Get a new kitten or a new puppy? Pet a polar bear or a penguin? Scenarios ranging from silly to sincere make for great, well-managed indoor recess games!

Looking for a great deal?  Check out this Would You Rather questions for kids BUNDLE!

#2 Indoor Recess Games - Scattergories
Similar to the board game Scattergories, students answer questions about certain categories! Share these four boards from the online games resource. For example, your category might be "Candy". Have your students brainstorm or list types of candies that start with the letter "R". This is a fun indoor recess idea that helps your kids stay engaged and competitive!
This BUNDLE of online games for kids is perfect for indoor recess!  Click here to save money and take advantage of this great deal!
#3 Indoor Recess Games -  Hangman or Snowman
Everyone is familiar with the traditional Hangman game. Pick a word and have your students guess letters. When they guess incorrectly, you add a body part to the man. I've never been a huge fan of "Hangman" and prefer more inclusive and less violent forms of the same indoor recess game. Try Snowman and add pieces of the snowman when students make their guesses!

#4 Indoor Recess Games - Connect 4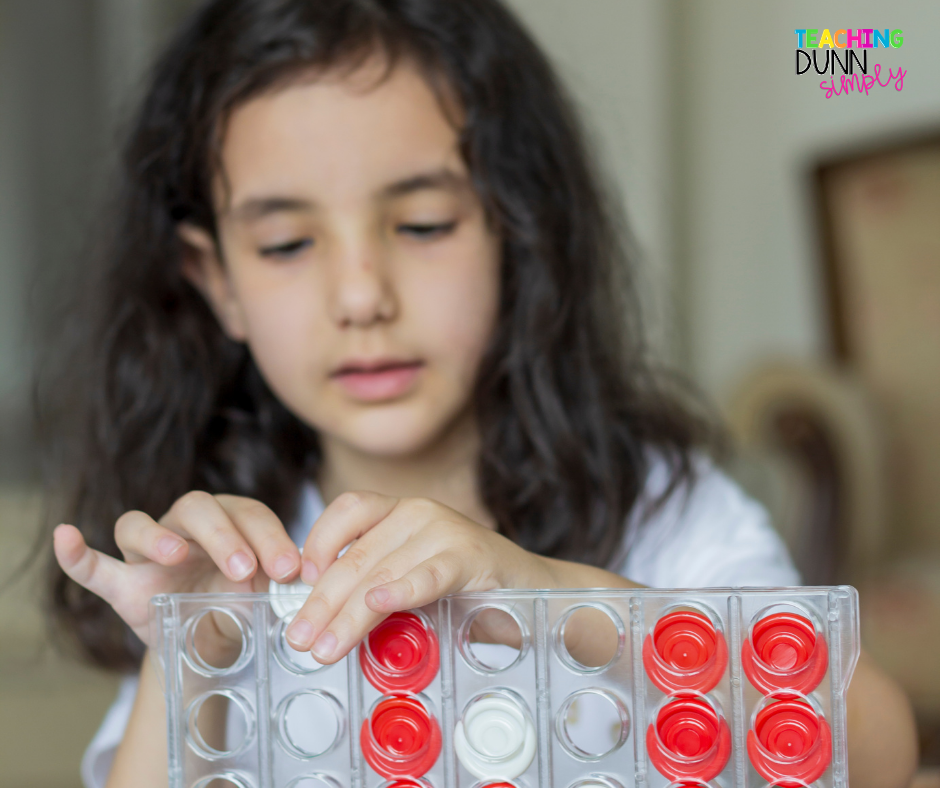 The Connect 4 board game has players drop discs into the game board until they get 4-in-a-row. This is also a fun indoor recess activity with a  simple digital game on Google Slides! Taking board games online are some of my favorite ideas for indoor recess!

#5 Indoor Recess Games - Directed Drawing
Directed drawing is a step-by-step approach to drawing. Simply share steps with your students to create a certain character or object. There are so many books and online resources for directed drawing! These how to draw lessons are simple indoor recess ideas that are easy enough for the youngest students.

#6 Indoor Recess Games - GoNoodle
If you want to make sure your students are moving and grooving during indoor recess activities, use GoNoodle! Sign up for a free account and engage in games, dancing, and even meditation/yoga for a more relaxing recess!
#7 Indoor Recess Games - Kahoot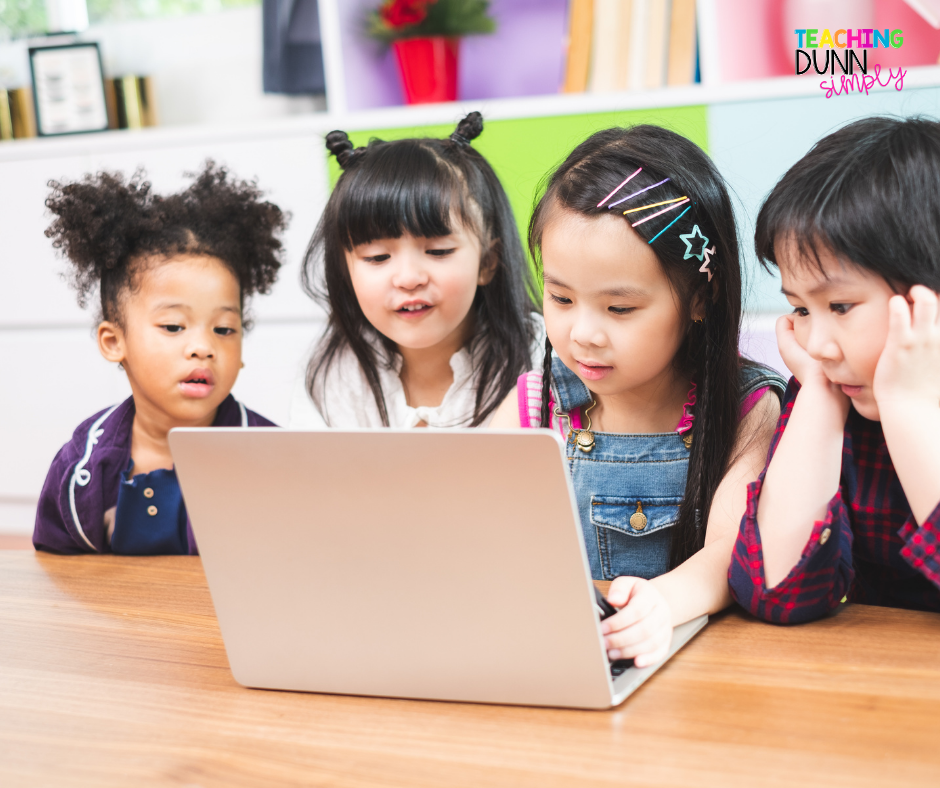 Often used for educational review activities, Kahoot! is an online quiz platform that also works for indoor recess games. Simply search "just for fun" quizzes on the Kahoot! platform or create your own Kahoot! indoor recess games. Students love doing Disney movie trivia or "Name That Tune" quizzes.
#8 Indoor Recess Games - Construction Straws
Give your indoor recess games a STEM connection with construction straws. Give your students a challenge or just have them free play and build whatever they like! Buildings, towers, trains, tunnels, and more are possible with these STEM toys for indoor recess activities. 
#9 Indoor Recess Games - Brain Flakes
Brain Flakes are another STEM or makerspace tool for indoor recess game ideas. These interconnecting discs are incredible for making imaginative creations. Share the booklet of ideas with your students with ideas like swords, trees, and vehicles. Just think of all the amazing things your students can make during indoor recess with Brain Flakes!
#10 Indoor Recess Games - Dance Party
Create your own EPIC music playlist for your own indoor recess dance party. This is one of my favorite ideas for indoor recess because it gets kids moving! You don't have to have a projector or SMART board set up to watch videos. Simply log into Amazon Music, YouTube Music, or Spotify, and get moving! 
Don't worry about previewing songs if you stay on kid-friendly channels like Kidz Bop or Disney Favorites!
#11 Indoor Recess Games - Virtual Field Trips
Finally, virtual field trips are indoor recess activities that are perfect for your class! These online field trips allow your students to explore places throughout the country (and the world) without leaving the classroom. What great resources for a rainy or snowy day! 
During the last several months, many places have started offering virtual tours. From Disney World to the Georgia Aquarium, and even the Amazon rainforest, the world is ready for your learners to explore as one of your indoor recess activities.

Indoor recess activities don't have to be cause for stress or extra prep. In fact, indoor recess can be a fun time for you and your students with simple ready-to-play digital games and other online resources for your students. Try these indoor recess games with your students on your next rainy day!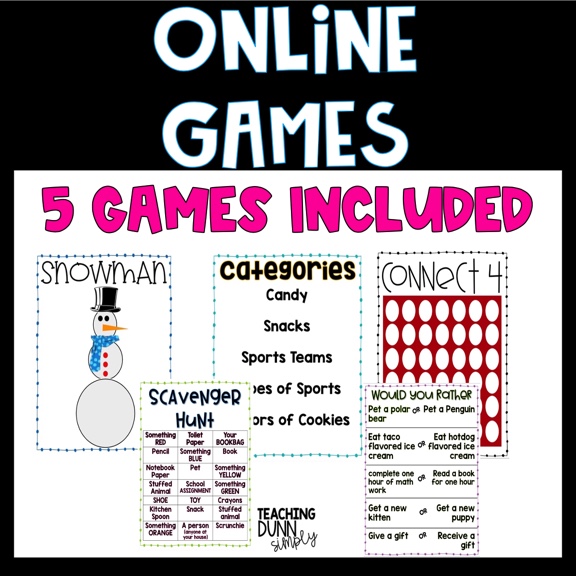 ---

---