Let the Magic Begin!
A Virtual Field Trip Disney World

Welcome students on a virtual field trip Disney World! Disney World is commonly known as the happiest place on Earth. I'm not sure about you, but I completely agree. For students, a Walt Disney World virtual field trip is an experience they will never forget. This magical place is full of beloved characters for any age.
Virtual Field Trip Disney World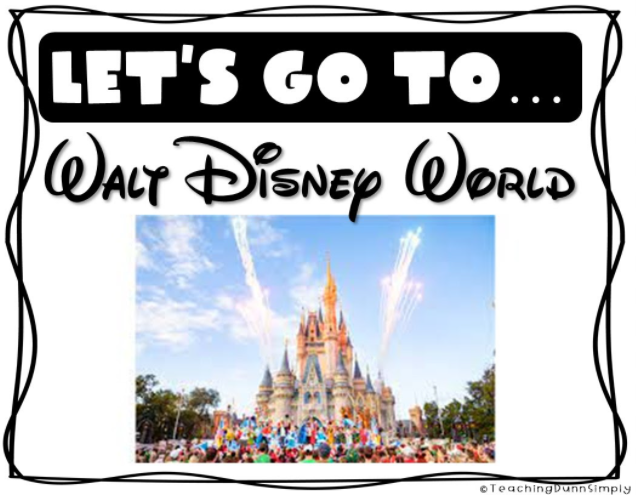 Everyone has a favorite Disney character and fond memories of a Disney movie, television show, or Disney experience. A Disney virtual field trip will provide students with a chance to experience the magic of Disney while sitting in your classroom.
Why a Disney Virtual Field Trip?
If you have ever purchased anything that is the Disney brand, you know it can be pricey. One of the great things about a Walt Disney World virtual field trip is that it is affordable for your classroom and can be used for years to come. Also, the reality is that the vast majority of our students will not have the chance to experience any or all of the 4 Disney parks. Trust me, you will be hooked after this magical trip to each of the Disney parks. Each of the Disney parks is highlighted within this resource with links for the most popular attractions. Also included are a compare/contrast of the Disney parks, a virtual field Disney World trip reflection, a KWL Chart, and much more.
---
Click here to purchase Virtual Field Trip to Disney World.
Click here to purchase from the blog.
---
The most unique component to this Walt Disney World Virtual Field Trip is the portion dedicated to the life and legacy of Walt Disney. Facts and information are included and students can learn more about Walt Disney himself! Trust me, they will think this is so cool! Also included is a reading comprehension passage and questions. Everything you need to have fun and keep students engaged can be found right here! This is the perfect virtual field trip to Disney World!
Magic Kingdom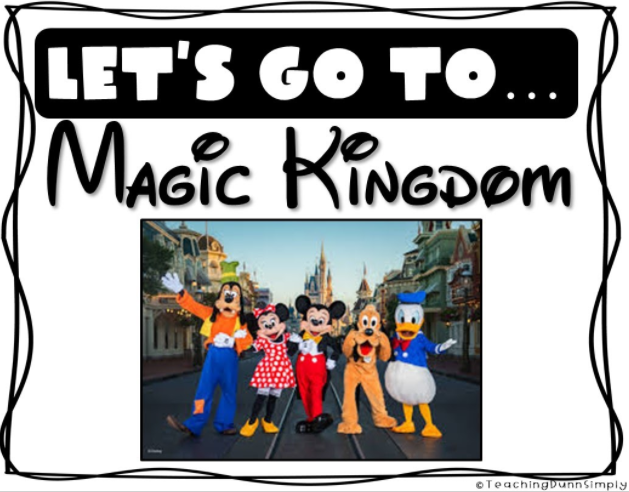 The first stop on the adventure is Magic Kingdom. Here you will find the most popular attractions, dining experiences, much more. Magic Kingdom is a magical attraction and offers students a chance to see their favorite characters and hear their favorite songs. I mean everyone has their favorite Disney character and song, right! This stop on the virtual field trip Disney World is like stepping into a Disney movie!
Animal Kingdom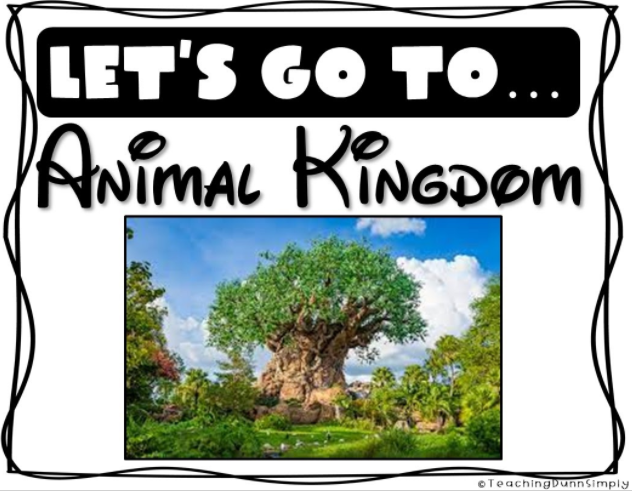 Animal Kingdom is a great learning experience for students. Thousands of animals can be found at Animal Kingdom, and students can learn many facts about animals and habitats. My students love learning about animals, and I'm sure yours will too! Animal Kingdom has many great attractions and lots of memories to be made. Just another great reason to head to Disney. This is another reason this Disney virtual field trip is so awesome and is a must-have!
Epcot Virtual Field Trip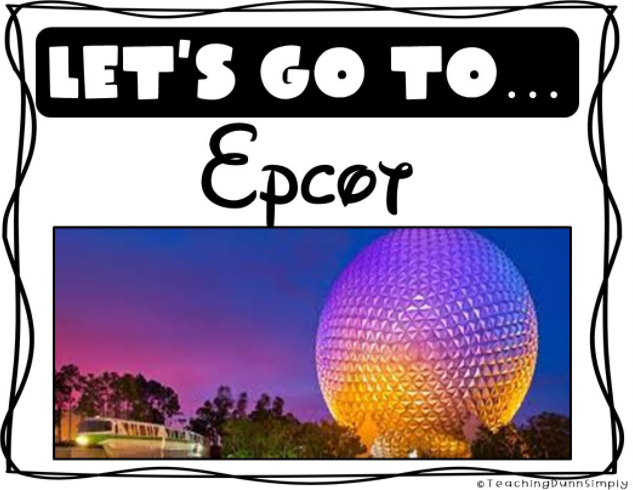 Epcot is one of the most unique Disney Parks. If you are looking for ways to incorporate science into your lessons, check out Epcot. This park was designed with science concepts in mind, which makes this stop perfect for a Disney World virtual field trip! At Epcot, you will learn about space and the international community, and of course, you'll also see plenty of popular Disney characters.
Hollywood Studios
Hollywood Studios is great to stop on this Disney Virtual field trip, especially for upper elementary students. If you have students who love Star Wars, I am willing to bet this will be their favorite Disney park. This exciting Disney park also offers rides with popular music icons like Aerosmith and the Rock 'n' Roller Coaster. Now, let's talk Toy Story. If you are fan of Buzz and Woody Hollywood Studios has lots of good things for you. I'm sure your students love the treat of watching all 3 Toy Story movies as a goal reward. Encourage them to make good choices and reward with a movie day and popcorn.
Disney World Virtual Field Trip
This Disney World Virtual Field Trip will give students a very unique experience. The best part is this resource is offered in two different formats: a Disney Virtual Field Trip Google Slides version and a Disney Virtual Field Trip PowerPoint version. You choose what's best for your classroom and students based on your needs. You can assign as a whole group activity or a treat for Fun Friday or good behavior. 
So what are you waiting for? As you can see, this virtual field trip is one you must take! So many exciting things and must-see attractions.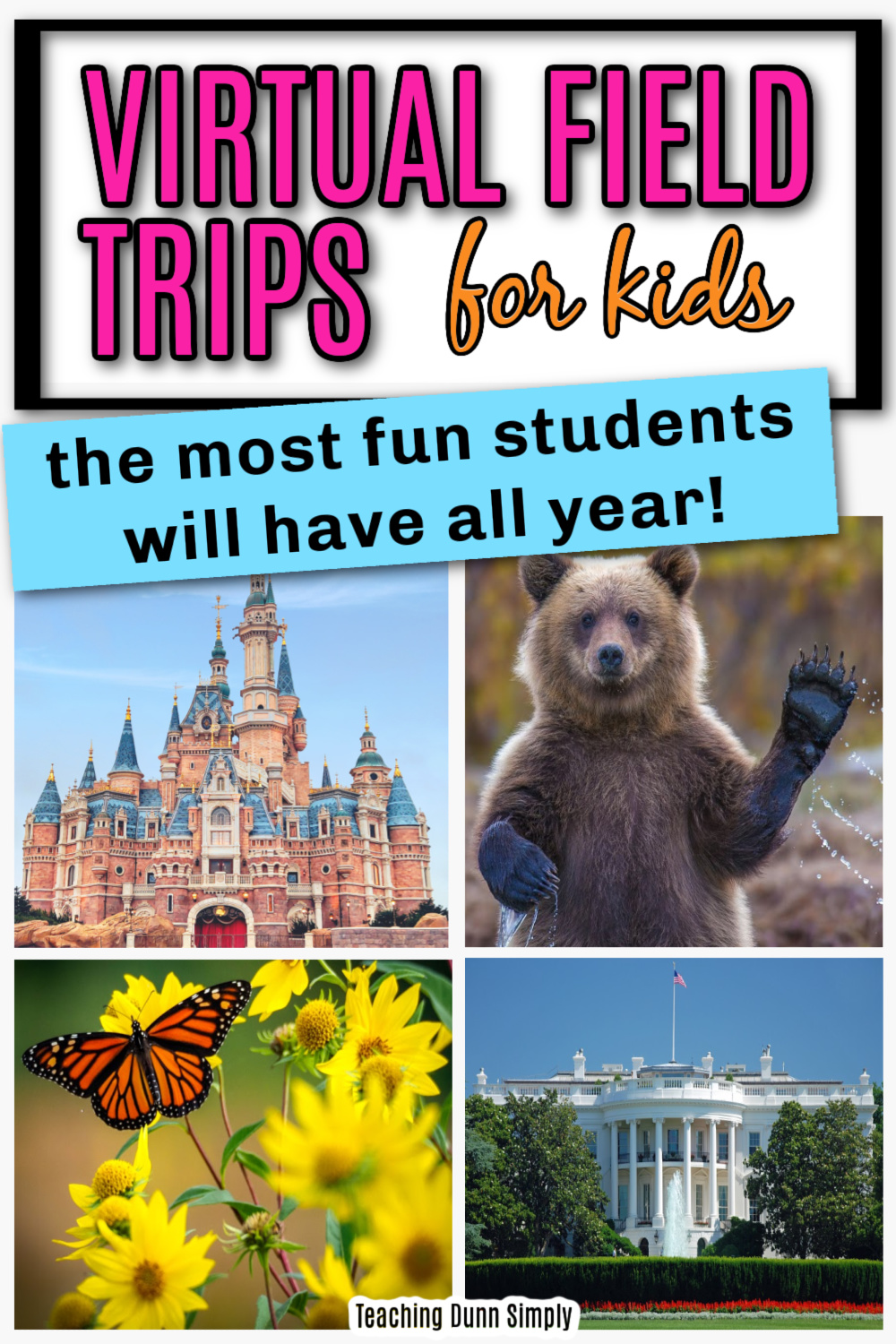 Want to save money? Check out this MEGA BUNDLE of NO PREP Virtual Field Trips! Social Studies and Science Virtual Field Trips included!
---

---